Birch Bark
Mundy Veneer is delighted to offer these exquisite Birch Bark wall panels - a fusion of modern technology and Finnish tradition which encapsulates the individual beauty of the bark from felled Birch trees.
Birch is a living, organic material and the uneven face of the panels reflects this. The colour tones and patterning are different in every tree and this unique nature of each panel offers a rare opportunity for a designer to create an individual and exclusive artwork.
Each panel is 45cm x 45cm and is made up of a thin layer of real bark from select birch trees glued on a 12mm thick MDF board. Each panel is lacquered just once to keep the natural touch and look. The bark of birch comes straight from the forest and is saved before the tree trunks travel further on their journey to the wood processing industry. The bark and lichen will flake, which is an inherent feature of the product.
The panel edges have interlocking joints and can be glued directly onto a wall or mounted using wood fixings.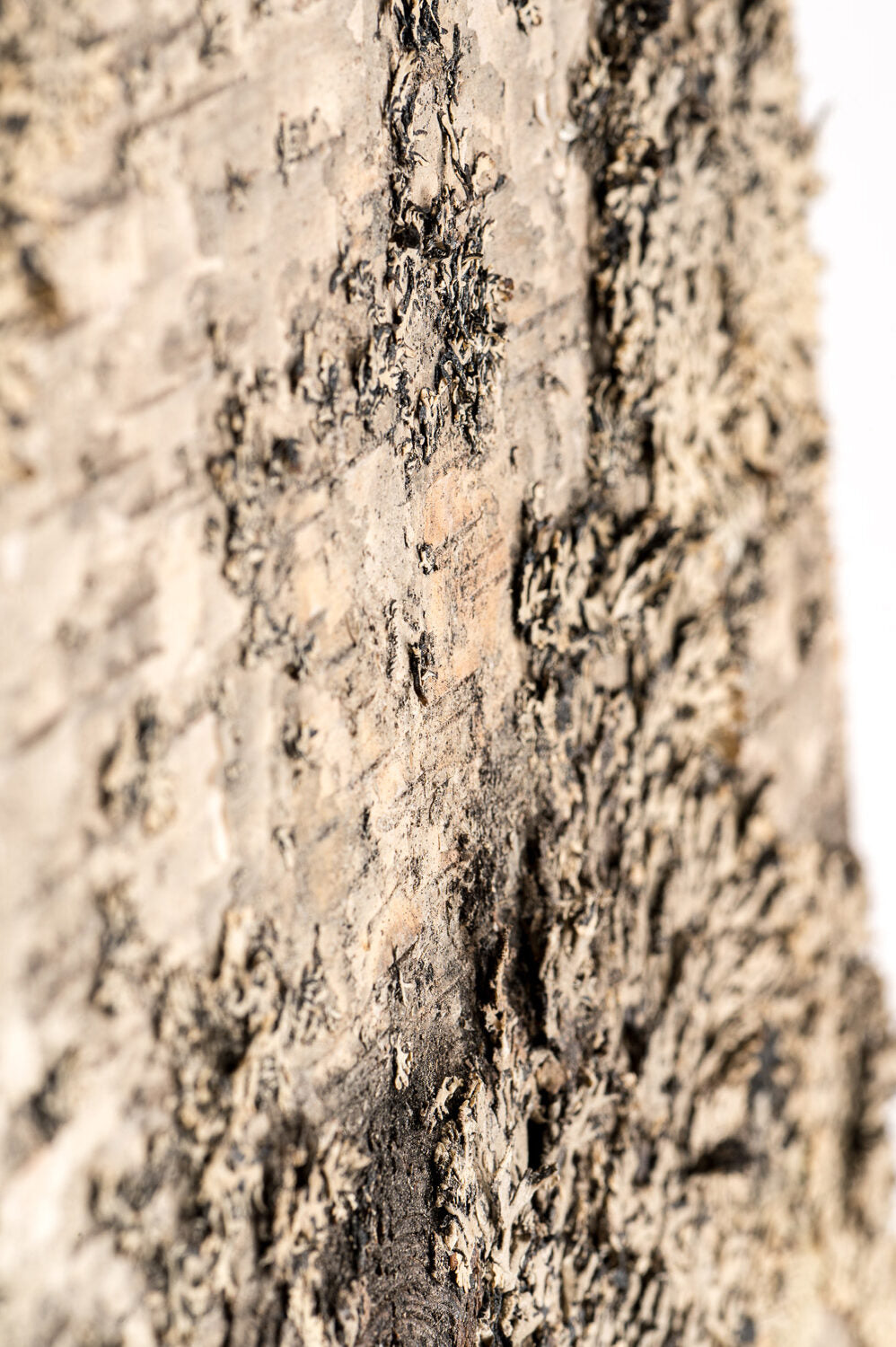 For further information about this stunning product, please call or email our Sales team on 01823 666 175 or alternatively email service@mundyveneer.com where one of our veneer specialists will be more than happy to talk you through the possibilities.